Motorized Rotation and Gripping Unit
RCP6-RTCK Rotary Chuck
Multipoint positioning of the rotating part

The rotary can perform multipoint positioning between 0 and 360° (one rotation).
The rotational speed and acceleration/deceleration can also be set to any value.
Furthermore, the Battery-less Absolute Encoder equipped means that home return is not required.
Compact size
The chuck is small and lightweight, as a solenoid gripper is used.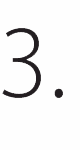 Highly flexible installation
Motor placement can be selected from parallel type and side-mounted type.
The parallel type can be mounted from 5 sides and the side-mounted type from 4 sides, to suit the equipment.
Explanation of Model Specification Items
A pulse press is an actuator combining a stepper motor and load cell, capable of power control.
Stay Informed by Following Us