You can quickly find your ideal EC Electric Cylinder in the table below.
Download specific model specs, manuals, and CAD files.
(*Login required for manuals. *Cadenas account required for CAD.)
- Select from the pull-down menus or type in the search box to quickly filter the EC series list.
- To cancel a selection already made under a pull-down menu, just click on it.
External_View

Model Specs

* Manuals

* CAD

Type

Body Width (mm)

Lead (mm)

Stroke (50mm increments)

Max H Load (kg)

Max V Load (kg)

Max Push Force (N)

Max Speed (mm/s)

Repeat- ability (mm)

EC-S3H

EC-DS3H
Manuals
EC-S3

EC-DS3
Slider
40
06
050~0300
03.5
01.5
0045
0420
±0.05
EC-S3M

EC-DS3M
Manuals
EC-S3

EC-DS3
Slider
40
04
050~0300
06
02.5
0068
0280
±0.05
EC-S3L

EC-DS3L
Manuals
EC-S3

EC-DS3
Slider
40
02
050~0300
09
03.5
0136
0140
±0.05
EC-S4S

EC-DS4S
Manuals
EC-S4

EC-DS4
Slider
40
16
050~0300
07
01.5
0041
0800
±0.05
EC-S4H

EC-DS4H
Manuals
EC-S4

EC-DS4
Slider
40
10
050~0300
12
02.5
0066
0700
±0.05
EC-S4M

EC-DS4M
Manuals
EC-S4

EC-DS4
Slider
40
05
050~0300
15
05.0
0132
0350
±0.05
EC-S4L

EC-DS4L
Manuals
EC-S4

EC-DS4
Slider
40
02.5
050~0300
18
06.5
0263
0175
±0.05
EC-S6S

EC-DS6S
Manuals
EC-S6

EC-DS6
Slider
60
20
050~0400
15
01.0
0067
0800
±0.05
EC-S6H

EC-DS6H
Manuals
EC-S6

EC-DS6
Slider
60
12
050~0400
26
02.5
0112
0700
±0.05
EC-S6M

EC-DS6M
Manuals
EC-S6

EC-DS6
Slider
60
06
050~0400
32
06.0
0224
0450
±0.05
EC-S6L

EC-DS6L
Manuals
EC-S6

EC-DS6
Slider
60
03
050~0400
40
12.5
0449
0225
±0.05
EC-S7S

EC-DS7S
Manuals
EC-S7

EC-DS7
Slider
70
24
050~0500
37
03.0
0139
0860
±0.05
EC-S7H

EC-DS7H
Manuals
EC-S7

EC-DS7
Slider
70
16
050~0500
46
08.0
0209
0700
±0.05
EC-S7M

EC-DS7M
Manuals
EC-S7

EC-DS7
Slider
70
08
050~0500
51
16.0
0418
0420
±0.05
EC-S7L

EC-DS7L
Manuals
EC-S7

EC-DS7
Slider
70
04
050~0500
51
19.0
0836
0210
±0.05
EC-S6SAH

EC-DS6SAH
Manuals
EC-S6_AH

EC-DS6_AH
Slider High Rigidity (4-row built-in linear guide)
60
20
050~0800
15
01.0
0067
1440
±0.05
EC-S6HAH

EC-DS6HAH
Manuals
EC-S6_AH

EC-DS6_AH
Slider High Rigidity (4-row built-in linear guide)
60
12
050~0800
26
02.5
0112
0900
±0.05
EC-S6MAH

EC-DS6MAH
Manuals
EC-S6_AH

EC-DS6_AH
Slider High Rigidity (4-row built-in linear guide)
60
06
050~0800
32
06.0
0224
0450
±0.05
EC-S6LAH

EC-DS6LAH
Manuals
EC-S6_AH

EC-DS6_AH
Slider High Rigidity (4-row built-in linear guide)
60
03
050~0800
40
16.0
0449
0225
±0.05
EC-S7SAH
Manuals
CAD
Slider High Rigidity (4-row built-in linear guide)
75
24
050~0800
37
03.0
0139
1230
±0.05
EC-S7HAH
Manuals
CAD
Slider High Rigidity (4-row built-in linear guide)
75
16
050~0800
46
08.0
0209
0980
±0.05
EC-S7MAH
Manuals
CAD
Slider High Rigidity (4-row built-in linear guide)
75
08
050~0800
51
16.0
0418
0420
±0.05
EC-S7LAH
Manuals
CAD
Slider High Rigidity (4-row built-in linear guide)
75
04
050~0800
51
25.0
0836
0210
±0.05
EC-S6SR
Manuals
CAD
Slider w/ Side-mounted motor
63
20
050~0400
15
01.0
0067
0800
±0.05
EC-S6HR
Manuals
CAD
Slider w/ Side-mounted motor
63
12
050~0400
26
02.5
0112
0700
±0.05
EC-S6MR
Manuals
CAD
Slider w/ Side-mounted motor
63
06
050~0400
32
06.0
0224
0450
±0.05
EC-S6LR
Manuals
CAD
Slider w/ Side-mounted motor
63
03
050~0400
40
12.5
0449
0225
±0.05
EC-S7SR
Manuals
CAD
Slider w/ Side-mounted motor
73
24
050~0500
37
03.0
0139
0860
±0.05
EC-S7HR
Manuals
CAD
Slider w/ Side-mounted motor
73
16
050~0500
46
08.0
0209
0700
±0.05
EC-S7MR
Manuals
CAD
Slider w/ Side-mounted motor
73
08
050~0500
51
16.0
0418
0420
±0.05
EC-S7LR
Manuals
CAD
Slider w/ Side-mounted motor
73
04
050~0500
51
19.0
0836
0190
±0.05
EC-S6SAHR
Manuals
CAD
Slider High Rigidity w/ Side-mounted motor (4-row built-in linear guide)
63
20
050~0800
15
01.0
0067
1120
±0.05
EC-S6HAHR
Manuals
CAD
Slider High Rigidity w/ Side-mounted motor (4-row built-in linear guide)
63
12
050~0800
26
02.5
0112
0900
±0.05
EC-S6MAHR
Manuals
CAD
Slider High Rigidity w/ Side-mounted motor (4-row built-in linear guide)
63
06
050~0800
32
06.0
0224
0450
±0.05
EC-S6LAHR
Manuals
CAD
Slider High Rigidity w/ Side-mounted motor (4-row built-in linear guide)
63
03
050~0800
40
16.0
0449
0225
±0.05
EC-S7SAHR
Manuals
CAD
Slider High Rigidity w/ Side-mounted motor (4-row built-in linear guide)
75
24
050~0800
37
03.0
0139
1080
±0.05
EC-S7HAHR
Manuals
CAD
Slider High Rigidity w/ Side-mounted motor (4-row built-in linear guide)
75
16
050~0800
46
08.0
0209
0840
±0.05
EC-S7MAHR
Manuals
CAD
Slider High Rigidity w/ Side-mounted motor (4-row built-in linear guide)
75
08
050~0800
51
16.0
0418
0420
±0.05
EC-S7LAHR
Manuals
CAD
Slider High Rigidity w/ Side-mounted motor (4-row built-in linear guide)
75
04
050~0800
51
25.0
0836
0190
±0.05
EC-R6S
Manuals
CAD
Rod
63
20
050~0300
06
01.5
0067
0800
±0.05
EC-R6H
Manuals
CAD
Rod
63
12
050~0300
25
04.0
0112
0700
±0.05
EC-R6M
Manuals
CAD
Rod
63
06
050~0300
40
10.0
0224
0450
±0.05
EC-R6L
Manuals
CAD
Rod
63
03
050~0300
60
12.5
0449
0225
±0.05
EC-R7S
Manuals
CAD
Rod
73
24
050~0300
20
03.0
0182
0860
±0.05
EC-R7H
Manuals
CAD
Rod
73
16
050~0300
50
08.0
0273
0700
±0.05
EC-R7M
Manuals
CAD
Rod
73
08
050~0300
60
18.0
0547
0350
±0.05
EC-R7L
Manuals
CAD
Rod
73
04
050~0300
80
19.0
1094
0175
±0.05
EC-RR3H
Manuals
CAD
Radial Cylinder (2-row built-in linear guide)
35
06
050~0300
09
01.5
0045
0420
±0.05
EC-RR3M
Manuals
CAD
Radial Cylinder (2-row built-in linear guide)
35
04
050~0300
14
02.5
0068
0280
±0.05
EC-RR3L
Manuals
CAD
Radial Cylinder (2-row built-in linear guide)
35
02
050~0300
18
03.5
0136
0140
±0.05
EC-RR4S
Manuals
CAD
Radial Cylinder (2-row built-in linear guide)
44
16
050~0300
07
01.5
0041
0800
±0.05
EC-RR4H
Manuals
CAD
Radial Cylinder (2-row built-in linear guide)
44
10
050~0300
16
02.5
0066
0700
±0.05
EC-RR4M
Manuals
CAD
Radial Cylinder (2-row built-in linear guide)
44
05
050~0300
25
05.0
0132
0350
±0.05
EC-RR4L
Manuals
CAD
Radial Cylinder (2-row built-in linear guide)
44
02.5
050~0300
35
06.5
0263
0175
±0.05
EC-RR6S
Manuals
CAD
Radial Cylinder (2-row built-in linear guide)
63
20
065~0315
06
01.5
0067
0800
±0.05
EC-RR6H
Manuals
CAD
Radial Cylinder (2-row built-in linear guide)
63
12
065~0315
25
04.0
0112
0700
±0.05
EC-RR6M
Manuals
CAD
Radial Cylinder (2-row built-in linear guide)
63
06
065~0315
40
10.0
0224
0450
±0.05
EC-RR6L
Manuals
CAD
Radial Cylinder (2-row built-in linear guide)
63
03
065~0315
60
12.5
0449
0225
±0.05
EC-RR7S
Manuals
CAD
Radial Cylinder (2-row built-in linear guide)
73
24
065~0315
20
03.0
0182
0860
±0.05
EC-RR7H
Manuals
CAD
Radial Cylinder (2-row built-in linear guide)
73
16
065~0315
50
08.0
0273
0700
±0.05
EC-RR7M
Manuals
CAD
Radial Cylinder (2-row built-in linear guide)
73
08
065~0315
60
18.0
0547
0350
±0.05
EC-RR7L
Manuals
CAD
Radial Cylinder (2-row built-in linear guide)
73
04
065~0315
80
19.0
1094
0175
±0.05
EC-RR6SAH
Manuals
CAD
Radial Cylinder High Rigidity (4-row built-in linear guide)
63
20
050~0400
06
01.5
0067
0800
±0.05
EC-RR6HAH
Manuals
CAD
Radial Cylinder High Rigidity (4-row built-in linear guide)
63
12
050~0400
25
04.0
0112
0700
±0.05
EC-RR6MAH
Manuals
CAD
Radial Cylinder High Rigidity (4-row built-in linear guide)
63
06
050~0400
40
10.0
0224
0450
±0.05
EC-RR6LAH
Manuals
CAD
Radial Cylinder High Rigidity (4-row built-in linear guide)
63
03
050~0400
60
20.0
0449
0225
±0.05
EC-RR7SAH
Manuals
CAD
Radial Cylinder High Rigidity (4-row built-in linear guide)
75
24
050~0500
20
03.0
0182
0860
±0.05
EC-RR7HAH
Manuals
CAD
Radial Cylinder High Rigidity (4-row built-in linear guide)
75
16
050~0500
50
08.0
0273
0700
±0.05
EC-RR7MAH
Manuals
CAD
Radial Cylinder High Rigidity (4-row built-in linear guide)
75
08
050~0500
60
18.0
0547
0350
±0.05
EC-RR7LAH
Manuals
CAD
Radial Cylinder High Rigidity (4-row built-in linear guide)
75
04
050~0500
80
28.0
1094
0175
±0.05
EC-RR6SR
Manuals
CAD
Radial Cylinder High Rigidity w/ Side-mounted motor (2-row built-in linear guide)
63
20
065~0315
06
01.5
0067
0800
±0.05
EC-RR6HR
Manuals
CAD
Radial Cylinder High Rigidity w/ Side-mounted motor (2-row built-in linear guide)
63
12
065~0315
25
04.0
0112
0700
±0.05
EC-RR6MR
Manuals
CAD
Radial Cylinder High Rigidity w/ Side-mounted motor (2-row built-in linear guide)
63
06
065~0315
40
10.0
0224
0450
±0.05
EC-RR6LR
Manuals
CAD
Radial Cylinder High Rigidity w/ Side-mounted motor (2-row built-in linear guide)
63
03
065~0315
60
12.5
0449
0225
±0.05
EC-RR7SR
Manuals
CAD
Radial Cylinder High Rigidity w/ Side-mounted motor (2-row built-in linear guide)
73
24
065~0315
20
03.0
0182
0860
±0.05
EC-RR7HR
Manuals
CAD
Radial Cylinder High Rigidity w/ Side-mounted motor (2-row built-in linear guide)
73
16
065~0315
50
08.0
0273
0700
±0.05
EC-RR7MR
Manuals
CAD
Radial Cylinder High Rigidity w/ Side-mounted motor (2-row built-in linear guide)
73
08
065~0315
60
18.0
0547
0320
±0.05
EC-RR7LR
Manuals
CAD
Radial Cylinder High Rigidity w/ Side-mounted motor (2-row built-in linear guide)
73
04
065~0315
80
19.0
1094
0160
±0.05
EC-RR6SAHR
Manuals
CAD
Radial Cylinder High Rigidity w/ Side-mounted motor (4-row built-in linear guide)
63
20
050~0400
06
01.5
0067
0800
±0.05
EC-RR6HAHR
Manuals
CAD
Radial Cylinder High Rigidity w/ Side-mounted motor (4-row built-in linear guide)
63
12
050~0400
25
04.0
0112
0700
±0.05
EC-RR6MAHR
Manuals
CAD
Radial Cylinder High Rigidity w/ Side-mounted motor (4-row built-in linear guide)
63
06
050~0400
40
10.0
0224
0450
±0.05
EC-RR6LAHR
Manuals
CAD
Radial Cylinder High Rigidity w/ Side-mounted motor (4-row built-in linear guide)
63
03
050~0400
60
20.0
0449
0225
±0.05
EC-RR7SAHR
Manuals
CAD
Radial Cylinder High Rigidity w/ Side-mounted motor (4-row built-in linear guide)
75
24
050~0500
20
03.0
0182
0860
±0.05
EC-RR7HAHR
Manuals
CAD
Radial Cylinder High Rigidity w/ Side-mounted motor (4-row built-in linear guide)
75
16
050~0500
50
08.0
0273
0700
±0.05
EC-RR7MAHR
Manuals
CAD
Radial Cylinder High Rigidity w/ Side-mounted motor (4-row built-in linear guide)
75
08
050~0500
60
18.0
0547
0350
±0.05
EC-RR7LAHR
Manuals
CAD
Radial Cylinder High Rigidity w/ Side-mounted motor (4-row built-in linear guide)
75
04
050~0500
80
19.0
1094
0175
±0.05
EC-RP4H
Manuals
CAD
Mini Rod
34
06
030~0050
02.5
01.0
0030
0300
±0.05
EC-RP4M
Manuals
CAD
Mini Rod
34
04
030~0050
04
01.5
0045
0200
±0.05
EC-RP4L
Manuals
CAD
Mini Rod
34
02
030~0050
08
02.5
0090
0100
±0.05
EC-GS4H
Manuals
CAD
Mini Rod w/ Side-mounted motor (Single Guide)
55
06
030~0050
02.5
01.0
0030
0300
±0.05
EC-GS4M
Manuals
CAD
Mini Rod w/ Side-mounted motor (Single Guide)
55
04
030~0050
04
01.5
0045
0200
±0.05
EC-GS4L
Manuals
CAD
Mini Rod w/ Side-mounted motor (Single Guide)
55
02
030~0050
08
02.5
0090
0100
±0.05
EC-GD4H
Manuals
CAD
Mini Rod w/ Side-mounted motor (Double Guide)
76
06
030~0050
02.5
01.0
0030
0300
±0.05
EC-GD4M
Manuals
CAD
Mini Rod w/ Side-mounted motor (Double Guide)
76
04
030~0050
04
01.5
0045
0200
±0.05
EC-GD4L
Manuals
CAD
Mini Rod w/ Side-mounted motor (Double Guide)
76
02
030~0050
08
02.5
0090
0100
±0.05
EC-TC4H
Manuals
CAD
Mini Table w/ Side-mounted motor
78
06
030~0050
02.5
01.0
0030
0300
±0.05
EC-TC4M
Manuals
CAD
Mini Table w/ Side-mounted motor
78
04
030~0050
04
01.5
0045
0200
±0.05
EC-TC4L
Manuals
CAD
Mini Table w/ Side-mounted motor
78
02
030~0050
08
02.5
0090
0100
±0.05
EC-TW4H
Manuals
CAD
Mini Table w/ Side-mounted motor
78
06
030~0050
02.5
01.0
0030
0300
±0.05
EC-TW4M
Manuals
CAD
Mini Table w/ Side-mounted motor
78
04
030~0050
04
01.5
0045
0200
±0.05
EC-TW4L
Manuals
CAD
Mini Table w/ Side-mounted motor
78
02
030~0050
08
02.5
0090
0100
±0.05
EC-R6SW
Manuals
CAD
Rod Dust/ Splash-proof
63
20
050~0300
06
01.5
0067
0800
±0.05
EC-R6HW
Manuals
CAD
Rod Dust/ Splash-proof
63
12
050~0300
25
04.0
0112
0700
±0.05
EC-R6MW
Manuals
CAD
Rod Dust/ Splash-proof
63
06
050~0300
40
10.0
0224
0450
±0.05
EC-R6LW
Manuals
CAD
Rod Dust/ Splash-proof
63
03
050~0300
60
12.5
0449
0225
±0.05
EC-R7SW
Manuals
CAD
Rod Dust/ Splash-proof
73
24
050~0300
20
03.0
0182
0860
±0.05
EC-R7HW
Manuals
CAD
Rod Dust/ Splash-proof
73
16
050~0300
50
08.0
0273
0700
±0.05
EC-R7MW
Manuals
CAD
Rod Dust/ Splash-proof
73
08
050~0300
60
18.0
0547
0350
±0.05
EC-R7LW
Manuals
CAD
Rod Dust/ Splash-proof
73
04
050~0300
80
19.0
1094
0175
±0.05
EC-RR6SW
Manuals
CAD
Radial Cylinder Dust/ Splash-proof
63
20
065~0315
06
01.5
0067
0800
±0.05
EC-RR6HW
Manuals
CAD
Radial Cylinder Dust/ Splash-proof
63
12
065~0315
25
04.0
0112
0700
±0.05
EC-RR6MW
Manuals
CAD
Radial Cylinder Dust/ Splash-proof
63
06
065~0315
40
10.0
0224
0450
±0.05
EC-RR6LW
Manuals
CAD
Radial Cylinder Dust/ Splash-proof
63
03
065~0315
60
12.5
0449
0225
±0.05
EC-RR7SW
Manuals
CAD
Radial Cylinder Dust/ Splash-proof
73
24
065~0315
20
03.0
0182
0860
±0.05
EC-RR7HW
Manuals
CAD
Radial Cylinder Dust/ Splash-proof
73
16
065~0315
50
08.0
0273
0700
±0.05
EC-RR7MW
Manuals
CAD
Radial Cylinder Dust/ Splash-proof
73
08
065~0315
60
18.0
0547
0350
±0.05
EC-RR7LW
Manuals
CAD
Radial Cylinder Dust/ Splash-proof
73
04
065~0315
80
19.0
1094
0175
±0.05
(Note: New models might be only on their new catalogs.)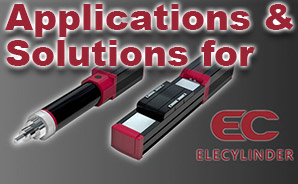 Please Click Here to Contact Us for Your Inquiry
Stay Informed by Following Us