Thin Gripper Equipped with a Battery-less Absolute Encoder

With orthogonal axis + gripper pick and place, all axes can be configured with battery-less absolute encoder equipped products.
Home return is no longer required when restarting the equipment; you can move to the next operation while gripping the workpiece.

Flat Shape with Height of 39 mm

The height has been greatly reduced.

High Rigidity
By adopting an integrated body frame guide with proven performance for linear axes, the gripping point distance and overhang amount have been improved.
High Grip Force
IAI presents our highest-class grip force.
(Current limit value 70%)
Improved Mounting Freedom
4-side mounting (including mounting on the finger operation surface), wiring exit direction and surface can be changed. Select the mounting/wiring position according to the equipment.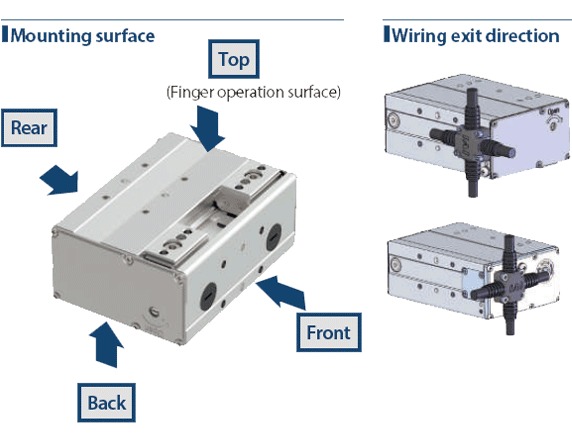 Inexpensive
Compared with our products with equivalent stroke, it is 39% cheaper.
Thin Grippers (2 models) with IK series cartesian robot demo video:

Stay Informed by Following Us