Rotating Nut Type Actuator
NSA
Ultra-high speed with long stroke
The very latest
rotating nut type actuator
NSA



Equipped with a Battery-less Absolute Encoder
Stroke: 2,300mm, Maximum speed: 2,500mm/s
The linear slider movement for these actuators is created by rotating the nut rather than the ball screw with a motor. Since the ball screw does not rotate, it is capable of high-speed movement even with a long stroke without being affected by resonance, shortening the cycle time.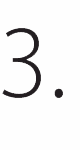 120kg Maximum Payload
A 750W motor equipped rotating nut type actuator that supports high payload is now available.
Model Specification Items
2020-09-01: Notice of addition of NSA cable track receiver (track catcher)
Please click here to check the details.
Applicable Models:
NSA series with the stroke of 1800mm or more
NSA-LXMM, NSA-LXMS, NSA-WXMM, NSA-WXMS
Stay Informed by Following Us