Smart & Small Position Controllers
High functionality and performance is packed in a space-saving, compact body
---
Shorter cycle time and greater ease of use achieved by new functions
The offboard tuning function lets you set an optimal gain for the load. Furthermore, the simple absolute function has been extended to support the absolute encoders of the RCA series.
| Function | ACON-CA | DCON-CA |
| --- | --- | --- |
| Offboard tuning function | O | — |
| Absolute encoder support | O | — |
| Simple absolute function | O | — |
| Vibration damping control function | O | — |
| Servo monitor function | O | O |
| Maintenance function | O | O |
| Calendar function | O | O |
Micro cylinder capable of multi-point positioning to 512 positions
The ultra-compact micro cylinder is tiny enough to replace a small air cylinder and supports up to 512 positioning points. Advanced position settings are possible for transfer, push- motion and up/down applications.

Maintenance timings can be checked using the traveled distance calculation function
The total distance travelled by the actuator is calculated and recorded in the controller, and if the preset distance is exceeded, a signal is output from the controller.
This function can be used to check when to add grease or perform the next periodic inspection.

Alarm timestamps can be retained by the calendar function
The built-in calendar function (clock function) records alarms and other events with timestamps, which helps analyze the causes of troubles should they occur.

Supporting a comprehensive range of field networks
DeviceNet, CC-Link, PROFIBUS-DP, PROFINET-IO, CompoNet, Mechatrolink (*), EtherCAT and EtherNet/IP are supported. Field network connection allows for wire-saving, direct numerical specification, position number specification and current position read, among others.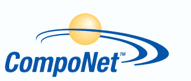 (*) Mechatrolink w/o CE conformity yet.
List of Models
I/O type
PIO type
Pulse-train type
Field network type
DeviceNet connection specification
CC-Link connection specification
PROFIBUS-DP connection specification
CompoNet connection specification
Mechatrolink connection specification (*)
EtherCAT connection specification
EtherNet/IP connection specification
PROFINET-IO connection specification
I/O type model number
NP/PN
PLN/PLP
DV
CC
PR
CN
ML
EC
EP
PRT
ACON-CA
Incremental specification
O
O
O
O
O
O
O
O
O
O
Simple absolute specifi-cation
With absolute battery (AB)
O
—
O
O
O
O
O
O
O
O
With absolute battery unit (ABU)
O
—
O
O
O
O
O
O
O
O
No absolute battery (ABUN)
O
—
O
O
O
O
O
O
O
O
Absolute specification
O
—
O
O
O
O
O
O
O
O
DCON-CA
Incremental specification
O
O
O
O
O
O
O
O
O
O
(Note) The simple absolute specification controllers can operate RCA or RCA2 series incremental specification actuators similar to absolute specification actuators.
The absolute specification controller can operate RCA series absolute specification actuators.