EC – Loading for Press Machine
A device for loading metal plates onto a press machine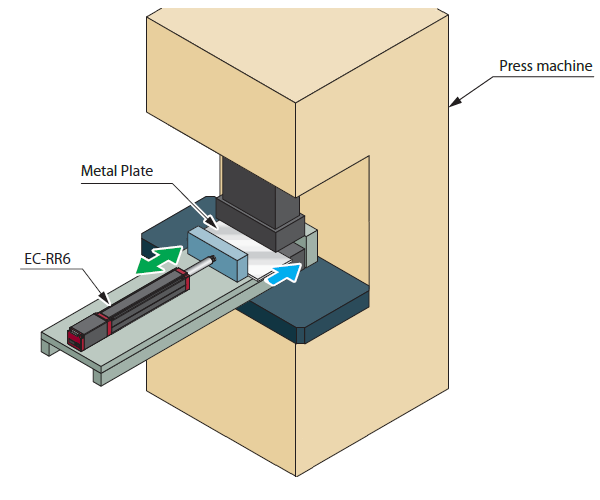 In the past, in order to set the metal plate in the press and push it back, a worker put his hand in the press.
Workability has been improved by electrifying the step of pushing into the back with
ELECYLINDER®
.
The cycle time has been improved from 10 seconds to 8 seconds, and safety has also been ensured.